With Halloween just around the corner, my daughters have been going through all my makeup and beauty supplies trying to get their hands on all they need to complete their Halloween looks. Of course black eyeliner, glitter spray and anything and everything sparkly was taken from my Halloween beauty bag of tricks and treats but there was 1 item that they both needed to complete their costumes,
false eyelashes
! Fortunately, for them I happen to have a few packages of false lashes in my beauty stash.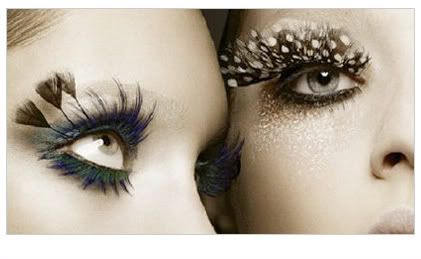 When I wear false lashes I wear the
Revlon Fantasy Lengths Lashes in LUSH
. Rather than 2 long strips of lashes the Revlon Fantasy Lengths in Lush gives you small, separate "clusters" of lashes. I find that these clusters are easier to apply than the long strips. Sometimes I like to place lashes only on the outer part of my lashline rather than my entire lashline. This size of falsie also makes it easier for me to apply to smaller eyes like my daughters ( I let them wear false lashes ONLY on Halloween, that's it!). The
Fantasy Lashes
are sooo easy to apply and remove and they give you that long, full, dream lashline you wish you were born with!
So what's your favorite product in your Halloween beauty bag of tricks and treats? Drop me a comment and let me know! Till then! B.