39 HAS NOT BEEN KIND TO MY BEHIND!
Doing the same old exercise routine day after day not only gets boring but in doing so you wind up working one set of muscles and neglecting other areas. Which leads me to my current "problem area". You know that area on the back of your thighs, right below your tush-line? For me this has to be the MOST DIFFICULT area to tone up as I get older!!! No matter how many squats, lunges and dead lifts I do, that area is still a problem for me! It wasn't until I switched from my treadmill to a stationary bike that I started to notice an improvement in the appearance of my "problem area"! I also found that since I have been using the bike my thighs look more tight and toned! Talk about a good workout!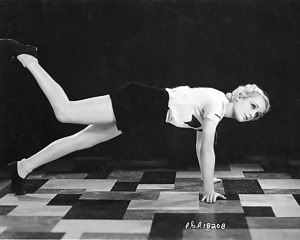 I also added some resistance bands to my exercises routine to help tone up some stubborn areas and so far so good! I found that alternating between free weights and resistance bands helps create nice definition in my muscles. Please let me know what changes you have made in your exercise routine to mix things up a bit. Till then! B.
Check out some of these exercise products that I like to use to help me tone-up!