"Oh thank heaven for 7-Eleven. It's fast. It's convenient. It makes any road trip with screaming kids somewhat bearable."
"Unfortunately, if you don't have the willpower to avoid the chip and candy aisles -- and of course, that delicious Slurpee machine -- those quickie mart pit stops could cause you to pack on some serious pounds. To help make eating on the go a little less diet wrecking, we asked Ashley Koff, RD, a celebrity dietitian and author of "Mom Energy," to go shopping with us at our local 7-Eleven. She happily accepted the challenge."
"And trust us, it was quite a challenge. Because convenience stores are, to put it bluntly, fat traps. With their "freshly baked" donuts, hot dogs, and endless amounts of pre-packaged snacks, it's hard to find something remotely healthy to choose when you're looking for a quick bite. Until now."
"To avoid the common pitfalls dietiers -- or anyone trying to eat healthy -- will face at quick-stop shops like this, read on. Luckily, when you're armed with Koff's sneaky tricks, you can pull up without packing on any unwanted pounds." From Total Beauty.com
Avoid the unhealthy pitfalls at your next pit stop with these dietitian-approved tips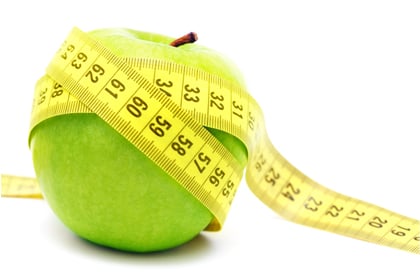 In an ideal world, you wouldn't eat on the go. In the real world, picking up some snacks at the quickie mart is inevitable. So what do you do when you make a pit stop and your only options are fat bombs like the Slurpee machine and that evil nacho cheese drip? Remember these tips.